Merseyside hog roast hire services – for weddings, parties and corporate functions in Liverpool
Are you searching for a professional hog roast catering company? Welcome to The Gourmet Hog Roast Company Merseyside. We're experienced hog roast event caterers, astounding guests with our BBQ feasts in Liverpool, Everton, Anfield and surrounding areas. Our delicious spit roast catering is available for private celebrations, corporate functions and weddings.
Led by Anthony Rose, we want to give your event the wow factor, offering a culinary experience that will be remembered for all the best reasons. Our BBQ menus can be tailored to your needs, reflecting the atmosphere you'd love to create. Delicious options include our suckling pig feasts, BBQ catering, lamb roasts and chicken rotisserie packages. Using trusted suppliers and fresh ingredients, we ensure high-quality outcomes every time.
Alongside our traditional hog roasts, select the perfect sides to complement the meat, scrumptious desserts and vibrant salad menus. And of course, it wouldn't be a hog roast without heavenly crackling on your plate. We also offer spit roasts inspired by global cuisines if you'd like to put a twist on your menu.
Rest assured, our knowledgeable, friendly team will guide you through the food planning process, providing a rewarding experience.
For more information or to request a hog roast service, call The Gourmet Hog Roast Company now on 0151 909 3005.
Local wedding hog roast catering service near Everton – Choose a spit roast hire package for your big day
Are you hoping to find the best wedding hog roast caterers near Everton and Liverpool? Contact our hog roast chefs to discuss your event catering.
We want your wedding food to induce special memories of the day, whether you're planning an informal outdoor celebration or you'd love to create a banquet feast at an indoor venue. We plan every part of your menus with you so that you're excited about what's to come, giving your loved ones a hog roast treat to remember.
We serve weddings at all venues, from country hotels and golf clubs to barns and garden celebrations. Give your guests the ultimate BBQ wedding food, whether it's canapes, a formal sit-down meal, gourmet snack stations or something else. Hog roast food is brilliantly flexible, so flavours, serving styles and presentations can be altered to complement your wedding theme.
For a sneak peek at our 5-star wedding catering, head to our hog roast gallery.
"The team at Gourmet Hog Roast as just the best.  Quality food and they just took care of everything possible."
Local hog roast company for private celebrations and corporate dos
Are you planning a huge party for hundreds of people or an intimate event with loved ones? Our L1 hog roasts in Liverpool are perfect for every occasion, cost-effectively feeding any number of guests.
From fundraising events and awards to Christmas parties, birthdays and engagements, we provide exceptional customer experiences for every client. We'll work with you to design a menu suitable for your unique requirements, taking into account your budget, event theme, number of guests, seasonal flavours and personal tastes.
This is hog roasting like no other.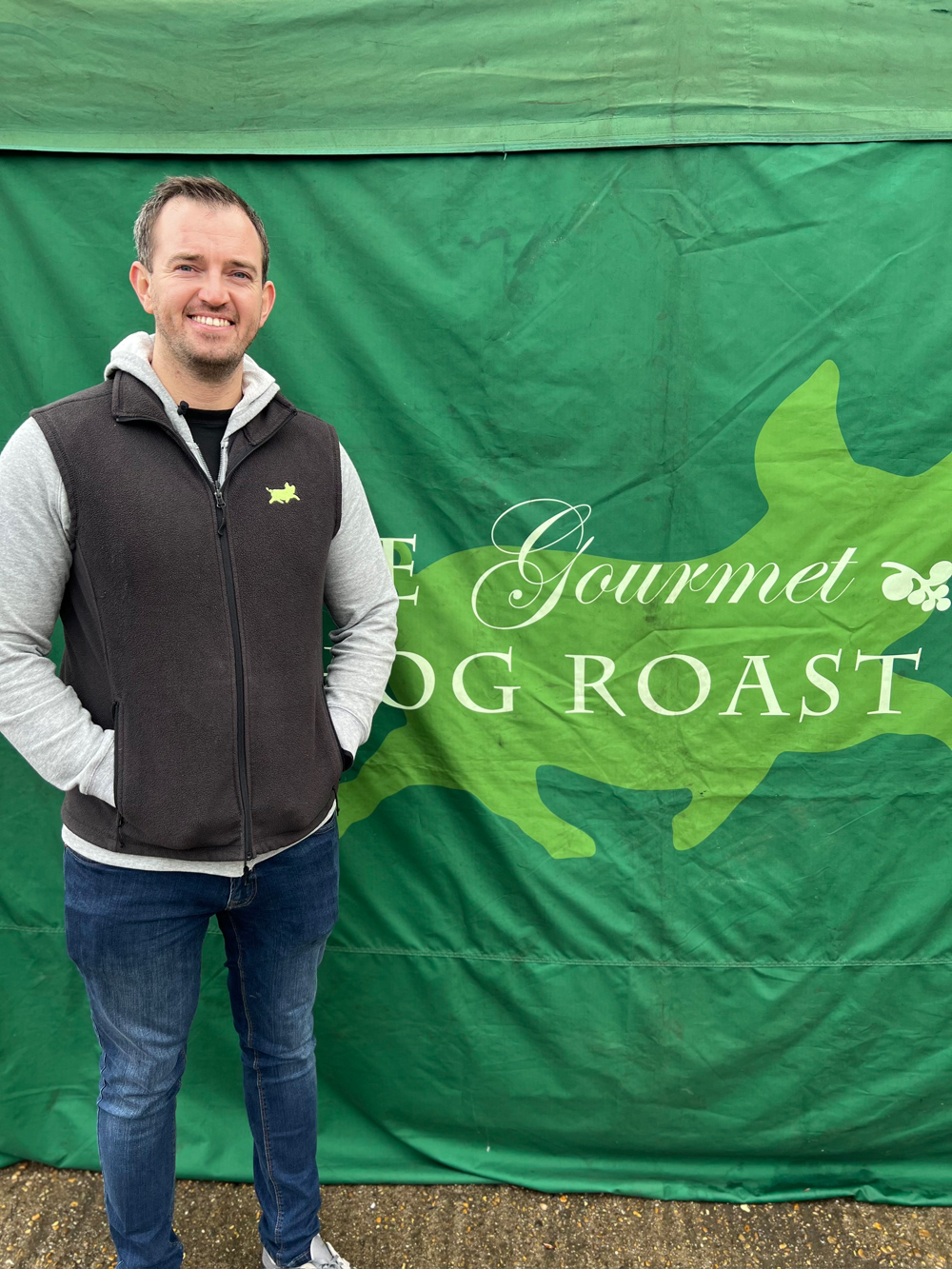 Ultimate BBQ catering in Liverpool – exciting suckling pig-on-a-spit dining experiences
Do you want to gift your guests the ultimate BBQ experience in Liverpool? Whether it's a Mexican hog roast, gourmet burgers to die for, or a traditional lamb spit roast, we think outside the box and create a buzz with our delicious feasts.
As a renowned hog roast catering service, we have impressive event food packages for you to choose from, ensuring you create the party vibe you want. From the sight of a whole suckling pig roasting to the exceptional flavours and textures of meat that's slow-cooked for up to six hours, we know how to build excitement.
We supervise the process throughout to ensure our dishes are of the highest quality. However, if you would like to hire a hog roast to do the cooking yourself, this is also something we can arrange for you.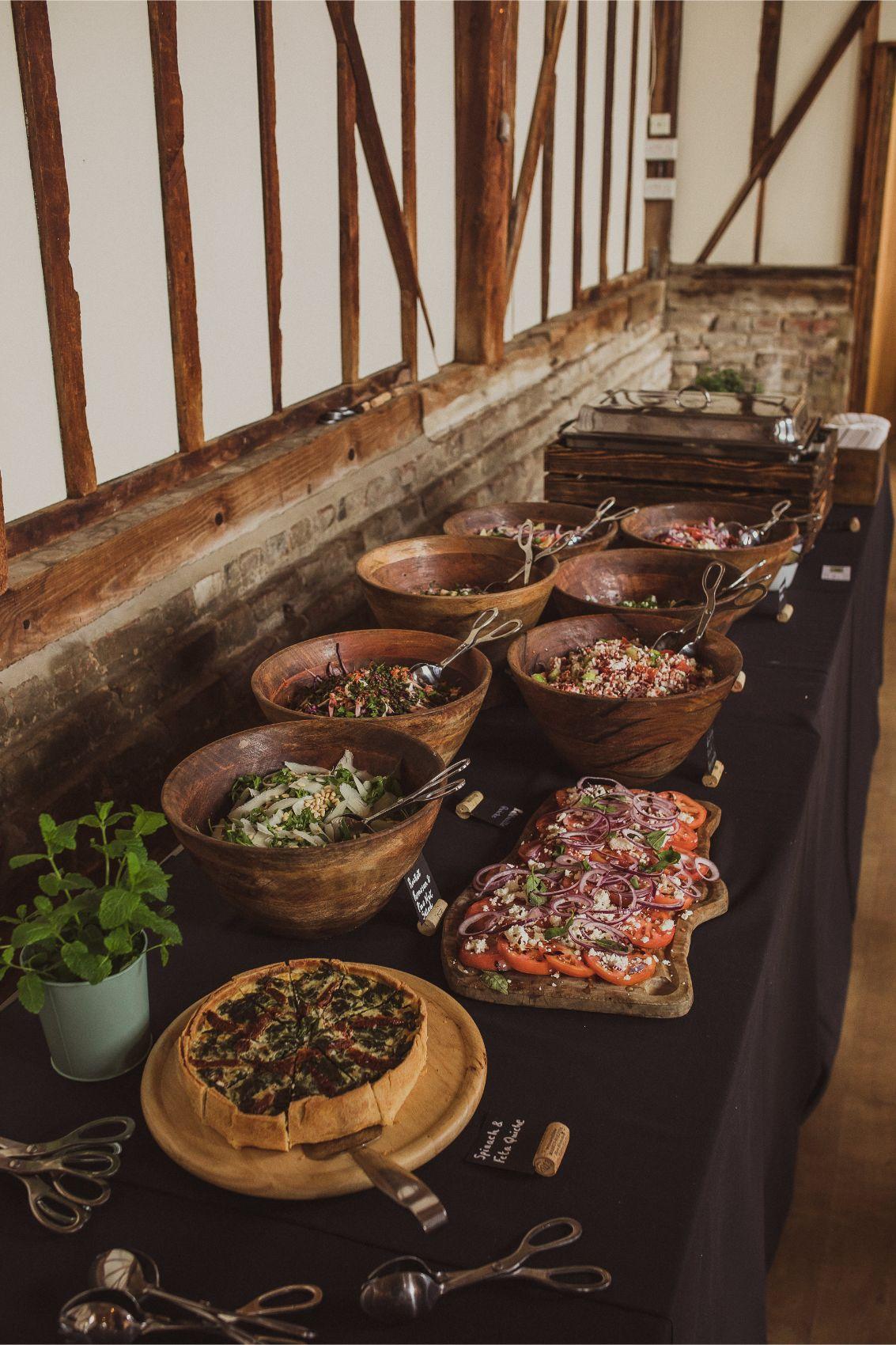 Hog Roast Liverpool/ BBQ Catering FAQs
Do you offer wedding hog roast packages?
Our fantastic menus include wedding packages, from canape stations and main courses to sides, desserts and gourmet evening food.
How can I see your hog roast Merseyside prices?
We provide a quote tailored to your event needs. If you'd like to know more about our hog roast prices, please get in touch.
I'm planning BBQ catering near me – Can I choose a lamb spit roast?
Yes, our menus include a saltmarsh lamb spit roast package with sides, seasoned with garlic and rosemary for the ultimate flavour.
Professional hog roast company & BBQ caterers for parties, weddings and corporate events in:-
Aigburth
Bidston
New Ferry
Wallasey
Looking for hog roast caterers in Liverpool? Hire our team for lamb spits, pig roasts and more
If you're looking for pig roast, chicken spit or lamb spit roast services in Liverpool, contact us today. Reach us by phone on 0151 909 3005 or send a message to info@gourmet-hog-roast.co.uk.
We also offer hog roast catering in St Helens.