Reliable hog roast hire in Kirkby, Merseyside – event and wedding hog roast services
Would you love to plan a hog roast menu for an upcoming event? From private parties to corporate functions, The Gourmet Hog Roast Company Merseyside provides the ultimate hog roast hire for occasions all year round. Choose us for your event and BBQ catering in Kirkby, Melling and Rainford.
Our tantalising hog roasts, lamb spit roasts and BBQ chickens add an exciting gourmet twist to your event food, creating impressive feasts your guests will love. We cater for all numbers, including informal family gatherings and large functions. Choose an experienced spit roast company offering bespoke menus and food packages.
Our impeccable customer care and attention to detail impress clients all year round, hiring us time after time for events in every season. Our gourmet hog roasts are perfect for all occasions, from charity events and team away days to birthdays and weddings.
All our hogs are marinated in a secret herb and spice blend before being slow-cooked for around 6 hours. The result? Crispy crackling combined with tender meat that falls off the bone. As well as traditional hog roasts, we also provide menu options with global influences, including South African, Italian and Mexican barbecue recipes. Pick delicious sides, colourful salads and mouth-watering desserts to keep your guests more than satisfied.
We also have vegan and vegetarian BBQ options for all guest needs.
For a hog roast hire quote or to arrange a chat with our team, please call 0151 909 3005.
Incredible wedding hog roasts – Professional hog roast catering in Melling
Every bride and groom hope their special day will be full of memories to cherish forever. The day you get married is a huge occasion, so celebrating with incredible food to match the vibe of the day is a must. Our wedding hog roast catering near Melling and Kirkby is perfect for all themes and budgets, coming with a range of package options.
We'll work with you to design a menu you'll love, guiding you through the process to ensure it's as enjoyable as possible. As an experienced hog roast team, you can use our invaluable knowledge to create an exciting menu that will add to the atmosphere of the day.
As well as sit-down wedding breakfasts, our gourmet barbecue feasts are suitable for both champagne canape receptions and evening parties, so hire us for any part of your day. We bring all the cooking and serving equipment required, so you can simply enjoy the food while we cover the rest.
If you'd like to see some of the beautiful food we craft, head to our hog roast hire gallery.
"The team at Gourmet Hog Roast as just the best.  Quality food and they just took care of everything possible."
Experienced Kirkby hog roast company for parties and corporate catering
Whether planning a special birthday or a corporate function in Kirkby, The Gourmet Hog Roast Company are the pig-on-a-spit caterers of choice. Choose hog roast hire for an incredible party atmosphere and unforgettable dining experience.
We delight in designing every aspect of your menu, from using orchard-reared hogs to fresh, seasonal vegetables. We'll plan with you to ensure your vision becomes a reality, catering for formal meals, intimate celebrations and more.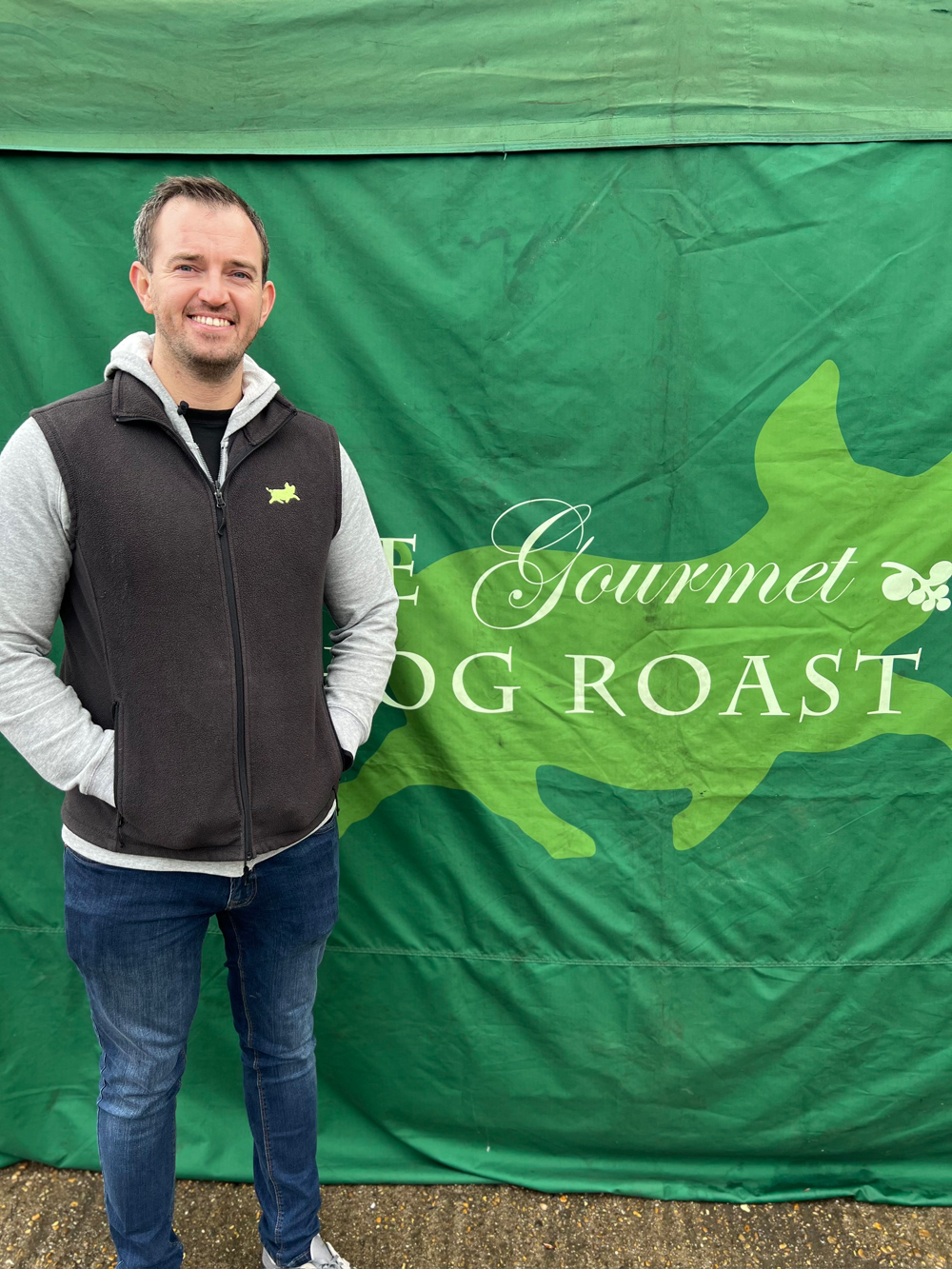 CH47 BBQ catering menus and spit roast hire – Pig roasts, chicken spits and more
Would you love a suckling pig roast, lamb spit roast, rotisserie chicken or gourmet burgers at your party or function? Hire our CH47 spit roast company near Kirkby.
Our barbeque catering and spit roast hire are perfect for your needs, complementing all party themes and budgets. Whether for a festive do, gala dinner, staff day, client event, launch party or charity fundraiser, we have spit roast menus ideal for your requirements.
We use trusted local suppliers, and all our hogs are reared ethically in orchards on an approved farm. We go the extra mile to provide outstanding customer care, so if you have any worries or concerns, chat with our team.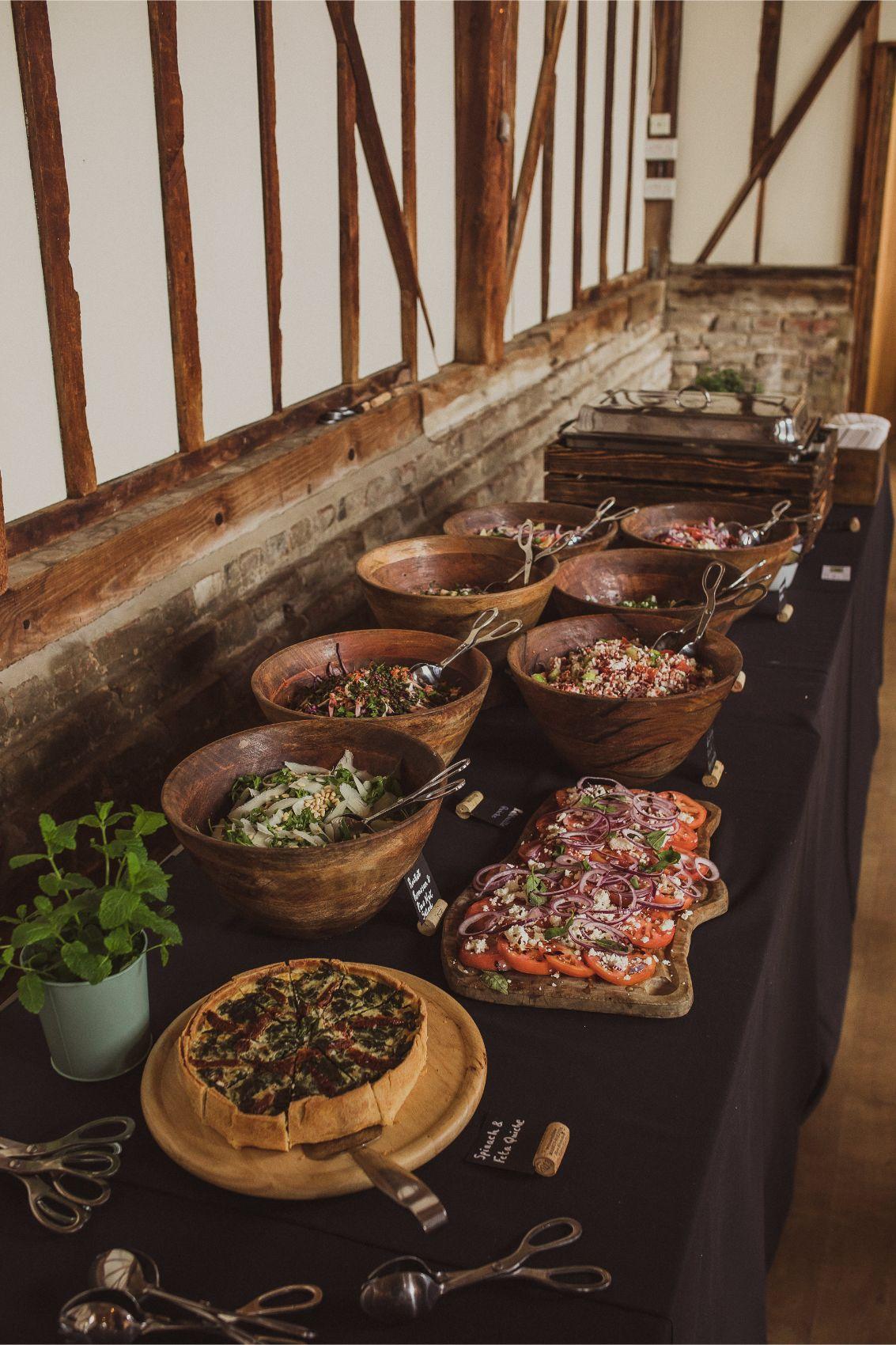 Hog Roast Kirkby/ BBQ Catering FAQs
Can I hire you for hog roast party events?
Our pig roasts and BBQ feasts are suitable for all occasions, including birthdays, housewarmings, engagements, birthdays, graduations and more.
I'm planning BBQ catering near me – Can I choose a lamb spit roast?
Yes, our menus include a saltmarsh lamb spit roast package with sides, seasoned with garlic and rosemary for the ultimate flavour.
How can I see your hog roast Merseyside prices?
We provide a quote tailored to your event needs. If you'd like to know more about our hog roast prices, please get in touch.
Professional hog roast company & BBQ caterers for parties, weddings and corporate events in:-
Aintree
Aughton
Bickerstaffe
Deysbrook
Fazakerley
Litherland
Lydiate
Maghull
Melling
Thornton
West Derby
Speak to your local Kirkby hog roast caterers for a free quote
Are you hoping to find the right hog roast caterer near Kirkby? Get in touch with our friendly, knowledgeable team to chat through your event ideas. Contact us now by calling 0151 909 3005 or sending a message to info@gourmet-hog-roast.co.uk.
We also offer hog roast hire in Liverpool.